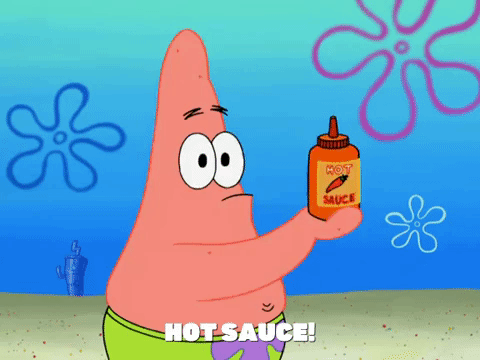 Keeps the doctor at bay.
I didn't realize how ridiculous my hot sauce collection had gotten until I had to pack everything up when I moved. Now this is my little love song to all 107 bottles of hot sauce I own.
Download the gifs here. Or click on the gif you want.
Day 2
Tobasco (aka gateway drug)
Day 3
Fuego (aka The Ecuadorian Boo)